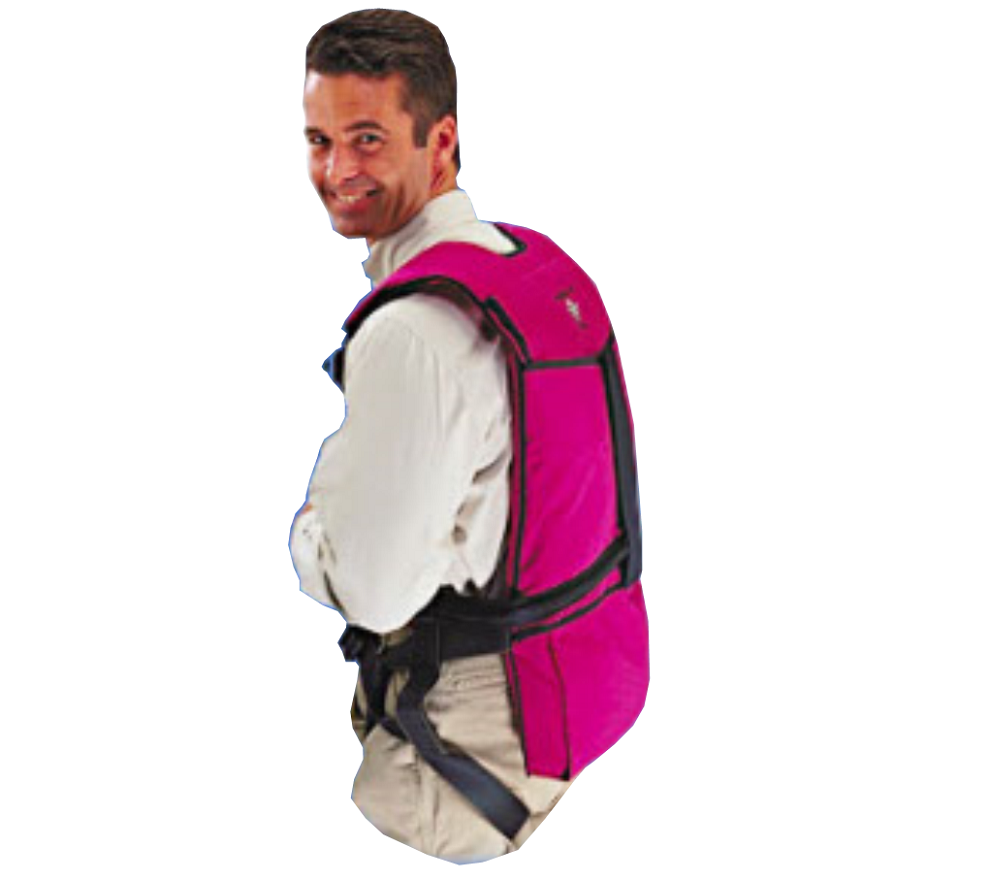 Wedge Softie
The Wedge Softie is a wedge-shaped version of our popular Mini Softie and Micro Softie. It is designed specifically to add lumbar and sacral support during high, positive-G maneuvers. It is ideal for the upright seating found in Pitts style seating.
The Wedge Softie is for use by persons weighing up to 180 lb or 240 lb, depending on the canopy size.
It is available with your choice of Conventional Harness or Aerobatic Harness.
Canopy Type: Steerable Conical or Ram Air*
Total weight: 15 lb
180/240 Wedge Softie | 14" wide container (180 or 240 lb limit) [0.50" top to 2.00" bottom] thick x [13" top to 14" bottom] wide x 22" long
240 Wedge Softie | 15" wide container (240 lb limit) [0.50" top to 2.50" bottom] thick x 15" wide x 23" long.
*Ram Air Canopies work best in the Wedge Softie parachute system.